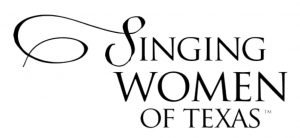 Do you enjoy singing inspirational music with intricate harmonies? Do you desire to make a difference in other people's lives? So do we! And we would love to add your voice.
In August, all chapters will kick off our 25th season. We will perform monthly and conclude with a combined anniversary concert at UMHB in June.
Choose "add my voice" or "host a concert" below to connect with your local chapter.

The Singing Women of Texas is an auditioned choir for dedicated singers who thrive on presenting a refined choral offering to God.
Why? Because singing and serving together builds friendships, blesses the community and fills our hearts with joy.