SINGING WOMEN OF TEXAS SOUTHEAST
singing women of texas events page
Would you like to visit a Singing Women of Texas Choir event? The Singing Women of Texas are coming to a place near you! We sing all around the Greater Houston area on a monthly basis. We have performed in Huffsmith, Rosharon, Clear Lake, Surfside, Coldspring, Livingston, Brookshire, Richmond, South Houston, Pearland, Baytown and MANY other places.
You can book the Singing Women of Texas Southeast for your mission or church event. Use the find a chapter form on our website to hook up with us. A love offering is taken when appropriate, but we also do some ministry concerts gratis to serve the community. Singing Women of Texas Southeast has partnered with human trafficking ministries, homeless missions, Brookwood Community and more. Our music is for all generations featuring many genres.
Do you know of someone who would love to join our ministry? Please share our website with them or better yet, bring them to a SWOT concert. Our concerts are always free. We do take a love offering that is applied directly to our ministry efforts. Find your local chapter of Singing Women and more information about joining here.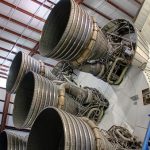 first baptist church of seabrook concert
Sunday, March 26, 2017
Concert begins at 6:00 PM FREE
1506 Bayport Blvd, Seabrook, TX 77586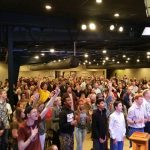 praise chapel of houston concert
Sunday, April 23, 2017
Concert begins at 6:00 PM FREE
18516 TX-3, Webster, TX 77598