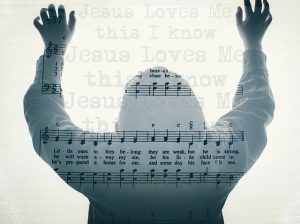 One of my favorite songs we are singing with the Singing Women of Texas this year is entitled "I Sing Because I'm Happy." It is arranged by Kenneth Paden and adapted by Rollo Dilworth. Not only is it a great SSA arrangement of the chorus to "His Eye is On the Sparrow," but it is also a very uplifting setting, slightly different than the familiar tune.
The verse is not included in this arrangement, but the song is a response to the questions: Why do I feel discouraged? Why do the shadows fall?
I have lived in those shadows. I have been discouraged many times. Hindsight always shows me how God carried me through those times and how He strengthened me. Foresight is not always so clear. I have to remind myself that God will deliver as He promises again and again. I need to trust Him and ask Him in the midst of the storm, "What do You want me to learn this time, Lord?" As I grow older, it gets easier to d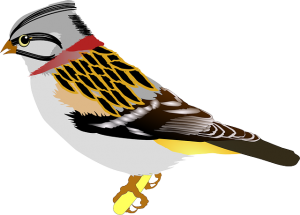 o that. It doesn't usually hurt any less, but my joy and my song are still easily found in the middle of it.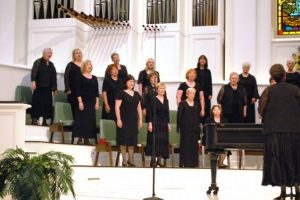 I can agree with the lyricist Civilla Marin: "I sing because I'm happy, I sing because I'm free. His eye is on the sparrow and I know He watches me." Are you struggling today? Sing something. It doesn't have to be perfect. It doesn't have to be on pitch. Sing it to an audience of one—the Lord Jesus Christ. He is there, He is listening, and He cares for you even more than the sparrow.
Hear this wonderful SSA arrangement here: https://www.youtube.com/watch?v=m1YQdrsYI6o
Visit a Singing Women of Texas Southeast concert this year by visiting our concert page.