How do you explain to your congregation that thirteen of your faithful and loving senior adults were just tragically killed in a church bus accident? Where are the words? How do you stand firm when the entire foundation of the body is shaken?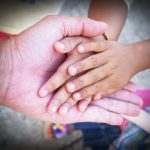 My heart has been burdened for the members and families of the First Baptist Church of New Braunfels as I share their pain for having to endure such a tragedy. I, too, work with a Senior Adult Choir that takes monthly mission and ministry trips on church busses, traveling up the road sharing Jesus and fellowshipping with Christian friends. It seems so unfair that the carelessness of one driver can cause such destruction. It is so easy to despair at what little control we seemingly have in this life.
The Singing Women of Texas are singing a song this year entitled Lord of the Small by Dan Forrest. These lyrics come to me when I feel afraid, alone or insignificant. I offer them as a reminder that God loves us, He cares for us and He continually pours out His Spirit upon us, giving courage to serve and words to say, even when we are unsure.
Praise to the Lord of the small broken things,
who sees the poor sparrow that cannot take wing.
who loves the lame child and the wretch in the street
who comforts their sorrows and washes their feet.
Praise to the Lord of the faint and afraid
who girds them with courage and lends them His aid,
He pours out his spirit on vessels so weak,
that the timid can serve and the silent can speak.
Praise to the Lord of the frail and the ill
who heals their afflictions or carries them till,
they leave this tired frame and to paradise fly.
to never be sick and never to die.
Praise him, O praise Him all ye who live
who've been given so much and can so little give
our frail lisping praise God will never despise-
He sees His dear children through mercy-filled eyes.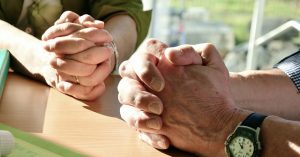 First Baptist Church, I am praying for you. Many of us are praying and lifting you up in the days ahead. Addie was a member of our South Chapter of the Singing Women of Texas. She will be missed greatly. We know that your singers are singing in a heavenly choir, but they will be sorely missed in yours and ours. May God hold you and keep you and give you courage in the days ahead supporting your church family. Bari B.